ON VIEW JAN. 28- MARCH 5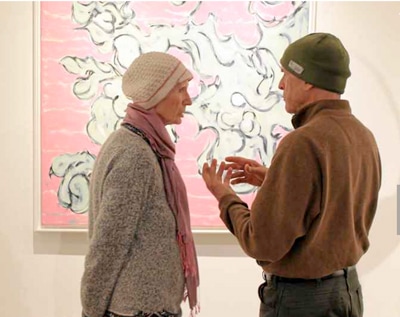 Join us as we celebrate arts, culture, creativity and community!

Are you interested in a compelling art experience? The Middletown Art Center offers artistic and cultural happenings most days of the week. Take an art class, visit the gallery, attend a killer opening reception or wine pairing, see a film, hear live music, come to a dance, volunteer, and meet other artists and art lovers. MAC is a vibrant cultural hub in central Middletown offering art classes, art workshops, cultural activities, exhibits and events for the community.
---

"The work you are doing at the MAC really touches my heart. It's important. Really important. The freshly painted MAC with dynamic sculptures out front gives me hope and a feeling of calm. It says to all who pass by: 'We are rebuilding. We are healing. We will not only survive but flourish.' It's art that does that. It symbolizes the human capacity for resilience in the face of devastation. And MAC is creating and holding the space for that resilience to emerge.

It's happening... Middletown feels more alive to me than it ever has! Strange and ironic to say that but it's what I feel."
-D. Wisner
---
---
---
---
---
---
---